| | |
| --- | --- |
| | Version: January 10, 2020 |
---
Jack Towers and Jerry Valburn
The standard player
by Norman Bruderhofer, 2006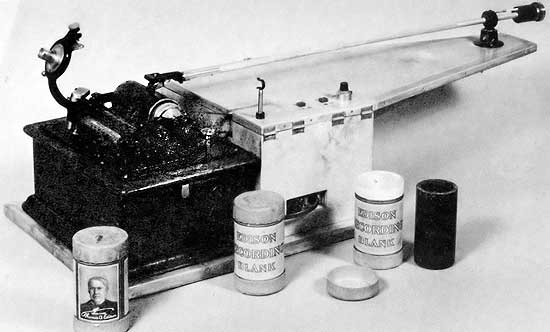 This is a scan from an LP cover of "The legendary Earl Baker Cylinders" - the home recordings made by Earl Baker together with Benny Goodman and Glenn Miller in 1926. This LP contains the transfers of those cylinders and was issued in 1979 by the Jazz Archives Inc. label from New York. Unfortunately the whole text does not say anything further about the player. The transfer and editing was done by Jack Towers and Jerry Valburn, mastering at Truetone Studios.
Because of the setup with the Edison Standard I just call it the "Standard Player". The photo was pretty small and fuzzy, so I did a high-res scan to figure out some details. The cartridge looks like a Stanton 500, don't know if they were already available in 1979. You can also see a belt coming from the inside of the case, so it also used an electric motor. Two buttons and a knob are visible on the top and a (power?) cable sticking out from the lower side.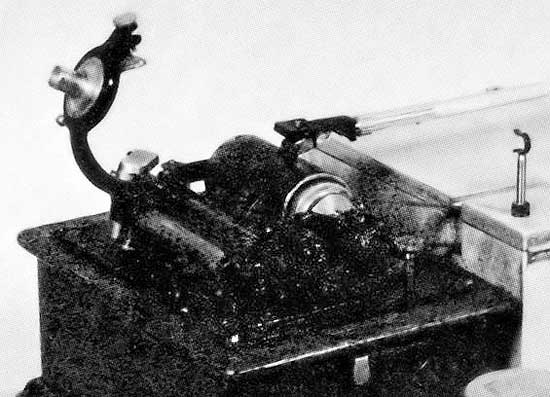 The editor's attempt at bringing out some more detail from the photo

Note: Rob Cole writes to me that the Stanton 500 was available from at least 1963.

| | | |
| --- | --- | --- |
| | Comments on this article: | |
| | | |